A Special Discount Code to CELEBRATE 6 YEARS in business!!!
Posted on
Hello... hello... oh how I have missed you all!
Oh gosh! So much has happened during the last few months and I think I can finally say that I am back, recovered, healthier and stronger :) I still can't believe that it's my 7th year in this business! YES! I celebrated the 6th 'Birthday' on the 4th of January and to share my happiness with YOU I have created a SPECIAL DISCOUNT CODE to give YOU 10% OFF if you type in CAKE when you are at the checkout :) and now is the best part, wait for it.... it does work even if you are shopping in my SALE album so you get more % off on top of those reduced prices! How cool is that? The only thing is that you have to hurry up as the code is only valid till the end of January so use it till midnight of the 31st Jan.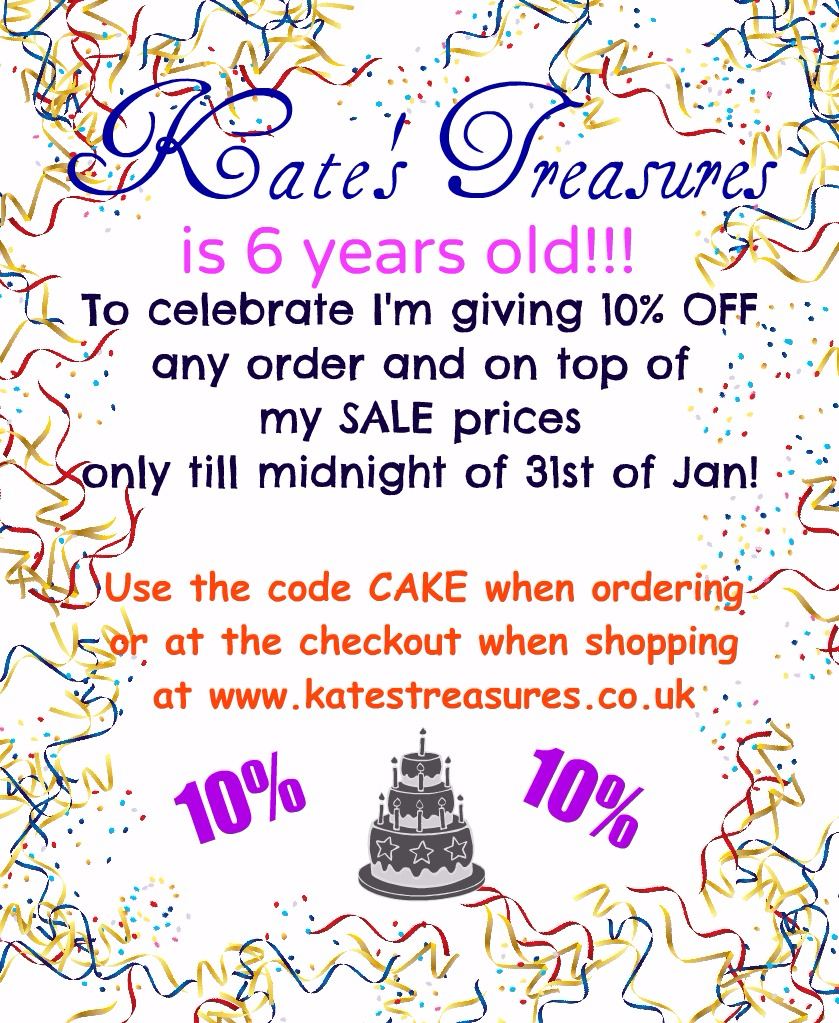 I wanted to thank you all for your support (especially in the past 2 years when I wasn't well) and the encouragement to not give up my dream!
I loved this amazing journey so far and can't wait for more. This will be another GREAT year! It wouldn't be possible without you!
There will be much more added on the website, soon. Keep watching this space and I'll try to write on a regular basis from now on. Let's say a weekly update on what is happening with Kate's Treasures, me and my family.
I hope you will enjoy it.
Kate xox