Boutique is closing down so I have great offers for you in my BIG SALE!
Posted on
Hello my lovelies,

I have some BIG news but before I will share it with you I need to explain something. As you may have noticed I have a BIG SALE here and at my Facebook fan page (here). After everything that happened in the last year I have decided to focus on the Gift Shop more instead of selling clothes, shoes and PJs for kids. I am not able to go to market at the minute because my back still isn't ok and I don't have so much space anymore... The decision wasn't easy but it had to be done.
Oh! What is the Big News you ask? Well... my website has been awarded with SILVER Website Award by Mumpreneur UK! I am so happy, all my hard work paid off :) Not bad for a non tech girl, ha? Here it is: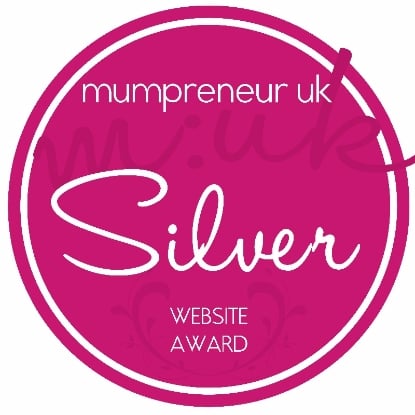 Back to the main topic of this blog post now. You can buy everything that is in shop on this website at very competitive prices because I have reduced everything. Now you have chance to get awesome shoes, cool PJs and fantastic clothes for your kids, grandkids, nieces & nephews or as a Birthday gift for your friends' children. Yes! A birthday gift because I offer a gift wrapping service now, too. If you'd like your order to be beautifully wrapped then add a message when paying via PayPal. Here is an example how I presented some One Direction pyjamas for a little girl's birthday: wrapped in cellophane and decorated with colour coordinated ribbon plus a wee gift tag with personalised message inside and a little 'extra' personalised bracelet in organza bag.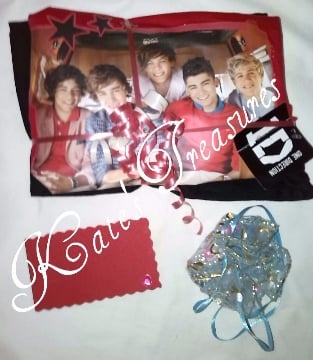 I am still adding products to the website so you are welcome to check regularly to not miss anything! There are pyjamas, summer clothes for toddler boys and little girls, shoes, trainers, sandals, hats, outfits, toys and accessories.
Have a look here: SALE and grab some bargains!
I hope you will enjoy seeing what is changing on the website and my new Gift Shop will be a one stop shop for most of your needs :)
Have a lovely looooooong weekend!
Take care
Kate
xxx