Christening - New idea to make it special day...
Posted on
Good Morning All :)


I have been very busy recently baking, creating and designing last couple of weeks. What I wanted to show you today? One of my non nappy related gift idea :)
I had a customer asking for a Christening gift a month ago and that's how it started she didn't wanted Nappy Cake but something more like hamper... but she wanted it unique... Now that was something I never made and wanted it to look special! Put my thinking cap on and was trying to put it all together in my mind... then on paper and finally create it :) The hamper looked really good after I finished but I think bouquet is the best part of it - see for yourself...
Since I created this Hamper I have made few more... smaller ones and still have to make another few... People seems to like it :) What do you think?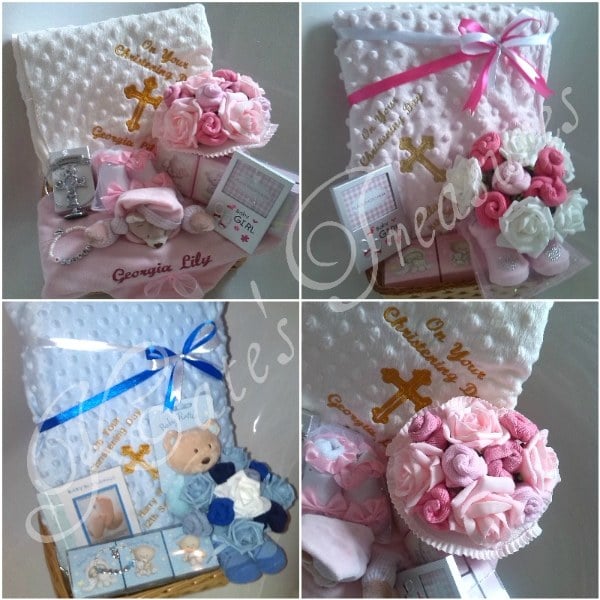 I really... really... really love making them!